VANTAGE Tactical Robot Videos
(scroll down for more videos)
Vantage Overview
An overview of the Vantage Tactical Robot.
Pomona CA PD Successful Deployment
Fox11 news cover Pomona Police Department during a barricade situation after officers responded to a shots fired call. The Vantage robot was successfully deployed.
Training Video
ABC7 news covers Santa Ana Police Department training with the Vantage robot.
Deployment Testimonial
Sgt. Jeromy Hill describes a recent deployment of the Vantage robot including body cam footage.
AUTOMATIC STAIR
CLIMBING
Anyone can control the robot. No specialized training required. Just press the joystick forward and the robot will overcome almost any obstacle.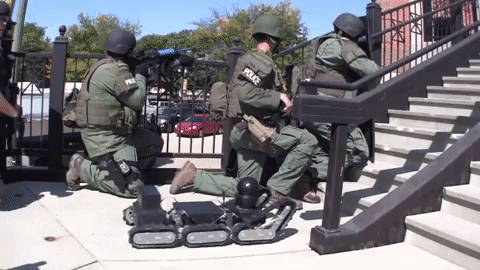 Traverse Random Obstacles & Clothing
Transcend's double patented technology allows for traveling over a variety of obstacles including clothing, blankets, cords, shoes, etc.
Zero Radius Turn
Robot can spin in a complete circle even on difficult surfaces like shag carpet, and has been designed to turn around on an international stair standard landing.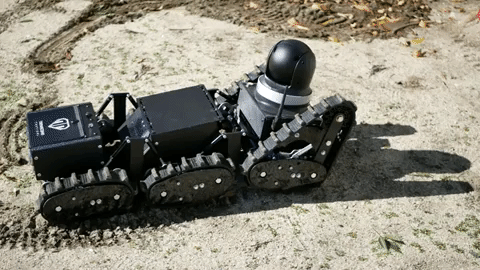 Pan Tilt Zoom
The robot includes a 25x pan tilt zoom camera that has the ability to perform a 360 degree continuous rotation with automatic infrared lights for seeing in the dark.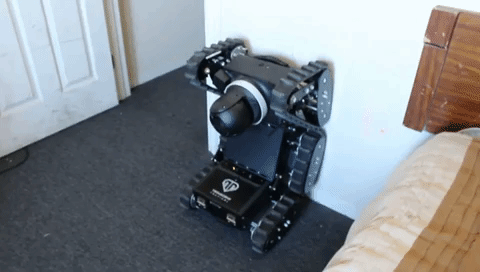 Full Camera Suite
In addition to the infrared camera, the robot comes with a FLIR thermal camera and an independent drive camera.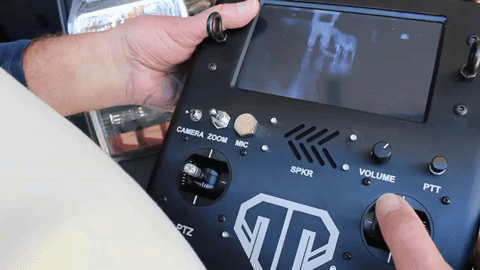 Two-way Audio
If the robot comes into direct contact with an individual, the operator is able to have a 2 way conversation.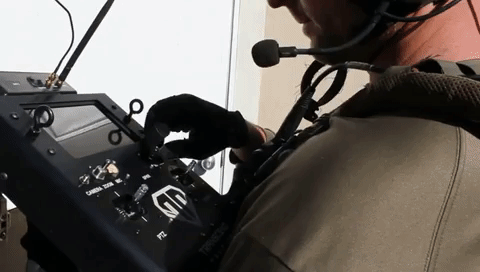 Gas Deployment System
In an industry first, the VANTAGE robot is able to deploy up to two hot or cold gas grenades.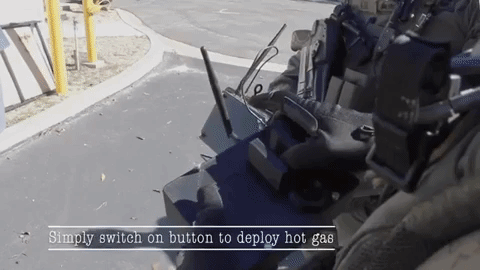 Superior Wall Signal Penetration
A remote robot is only as good as the distance it can be utilized. The Vantage unit comes standard with a 2 Watt signal booster for superior distance and wall penetration. It consistently achieves a 600 / 300 foot operational range (line of sight vs. obstructed).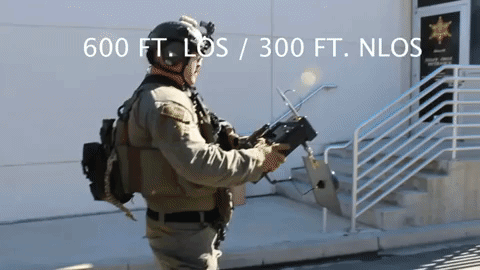 Easy Battery Swap
Sometimes tactical situations can take many hours to complete. Therefore, the Vantage robot has been designed for easy battery swapping.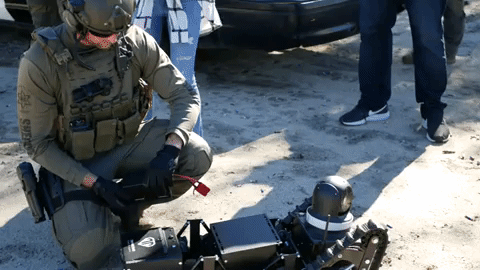 Easily Transportable
The robot is 36 inches long and 17 inches wide and weighs about 50 lbs. As such it is easily transportable by an individual and can also be fitted with an optional backpack for longer distance travel. It easily fits in a standard trunk and can be deployed in just 3 mins.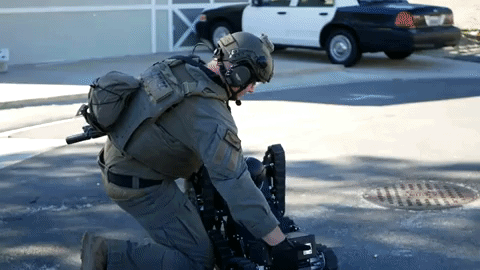 Modular Payload Bed
The robot's sturdy design provides for over 100 lbs carrying capacity and can handle a variety of payload and other attachments (GoPros, baskets, etc.)